Zombies over Flowers
La Casa Muerte
|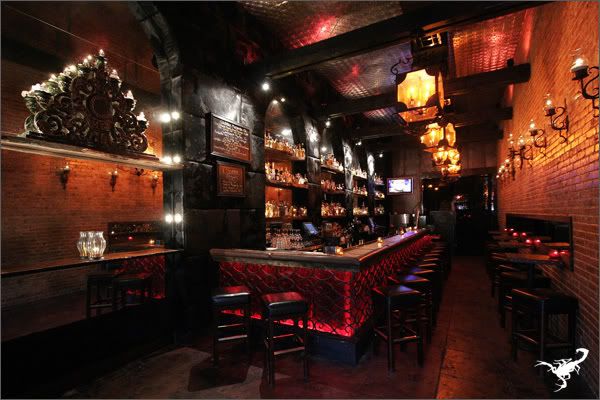 |
La Casa Muerte is an establishment aged from the era of the early 1970's of Los Angeles' history. Opening nightly from 5PM until 5AM, this bar has a minor history as a speakeasy and meeting place for nearby college-students and small business owners. Doubling as a memorial for the recently departed, where candlelight shrines in the name of Saint Guadalupé and Santo Nino, wish well their loved ones' travel to heaven.
There is no secret, no outstanding legacy about La Casa Muerte. It was started by a few college students who wanted a hang-out place, invested in a building, then started holding weekly parties. The parties escalated to where a certain, Emilio Vasquez, managed to acquire alcholo licensing and truly establish a bar. With his Mother Teresa, they were able to maintain a small, but steady flow of customers weekly.
Since Teresa's passing, Emilio has maintained a female bartender to run the bar. Given the title Mother Teresa, the bartenders were often attractive, young, college-students from nearby community colleges. This was the Coyote Ugly of East Los Angeles.
Despite the notoriety of gang-violence in East Los Angeles, there has been some respect to Emilio's establishment. Emilio has been the proprietor of many gang resolutions and made accords to shelter those who seek to escape that life. Treating La Casa Muerte as a sort of sanctuary, some Los Angelinos consider the mexican pub to be a House of Death to a life before.